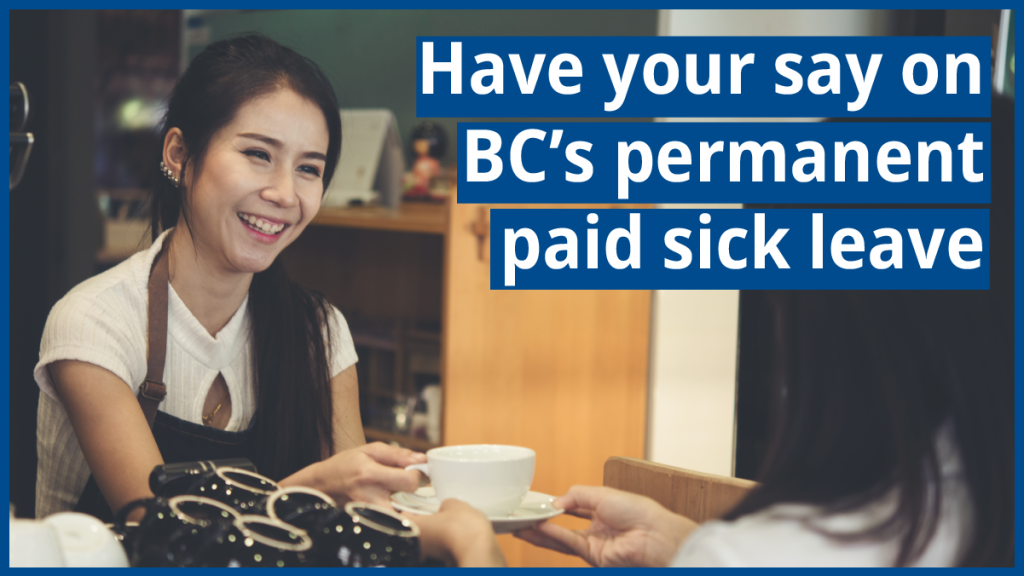 I encourage everyone to have their say about the future of paid sick leave.
This pandemic has shown us how important paid sick leave is for workers around the province. Many of our lower paid workers are also our most essential workers, but employed in places with little or no sick leave. We need to get sick leave available for all workers, and so the province is engaging with all parties involved to hear what they have to say about what needs to addressed, and how we can make the system available and accessible to those most in need of it.
The public consultation process is now open and can be accessed through government's engagement site.
There will be two phases of consultation:
Phase 1 (Aug. 5 to Sept. 14) – surveys will gather information from employers and workers on the kinds of paid illness and injury leaves currently provided, and how they are meeting workers' needs; and
Phase 2 (Sept. 20 to Oct. 25) – informed by the surveys, options will be prepared for various paid sick leave models, including the numbers of paid days and other supports, and will be posted for public feedback and input.
In May 2021, amendments to the Employment Standards Act laid the groundwork for establishing minimum standards for a permanent paid sick leave entitlement. Following the public engagement process, paid sick leave will be established through a regulation, and come into effect on Jan. 1, 2022.
To participate in the consultation process, click here.