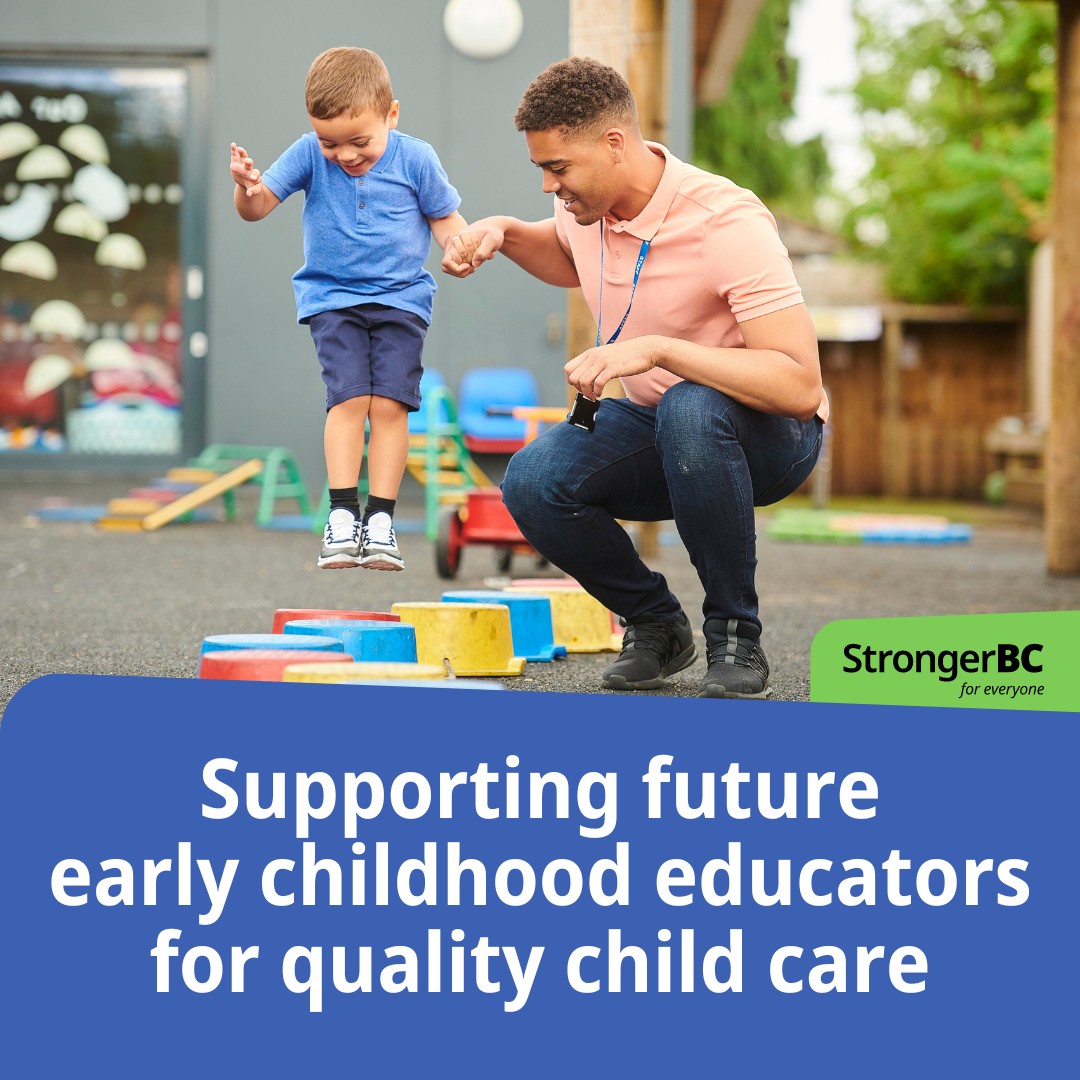 Our government has made a commitment to help make child care more affordable and more available to all British Columbians. With that additional access comes a need for more trained professionals. In the next 10 years, there will be more than 10,000 new job openings for certified early childhood educators (ECEs) and we are planning ahead.
The BC government is supporting ECE students with over 12,000 bursaries awarded to date. These bursaries, worth up to $5,000 a semester help with the cost of training and upgrading for ECE students. We encourage new and previous applicants to apply for the next intake that takes place in October 2022. Information regarding the dates will be available on the
Early Childhood Educators of BC website
in September.